As the title stated, I feel like ranting today~ 8D
and don't worry, it's not about the pv NOR the making of, I havent even download them yet
It's about the new scanssssssssss and stuffsIT IS JUST PURE. LOVE.
Firstly, I would like you guys to spot some obviously obvious YAMACHI-NESS there in the scans below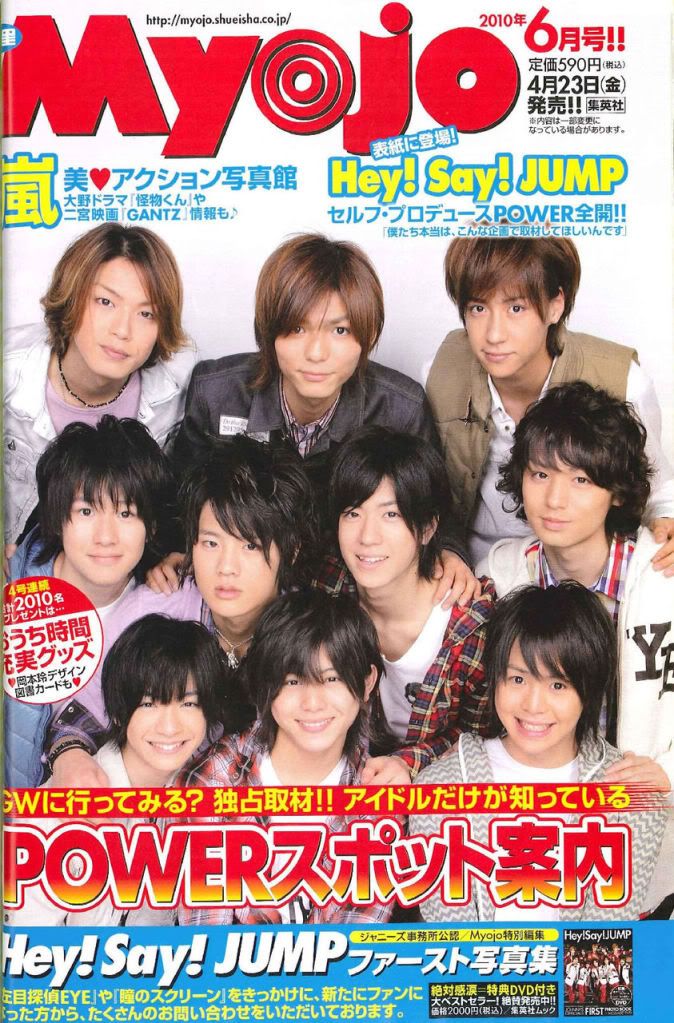 isn't it just to easy to SPOT THE PAIR??? ghdkf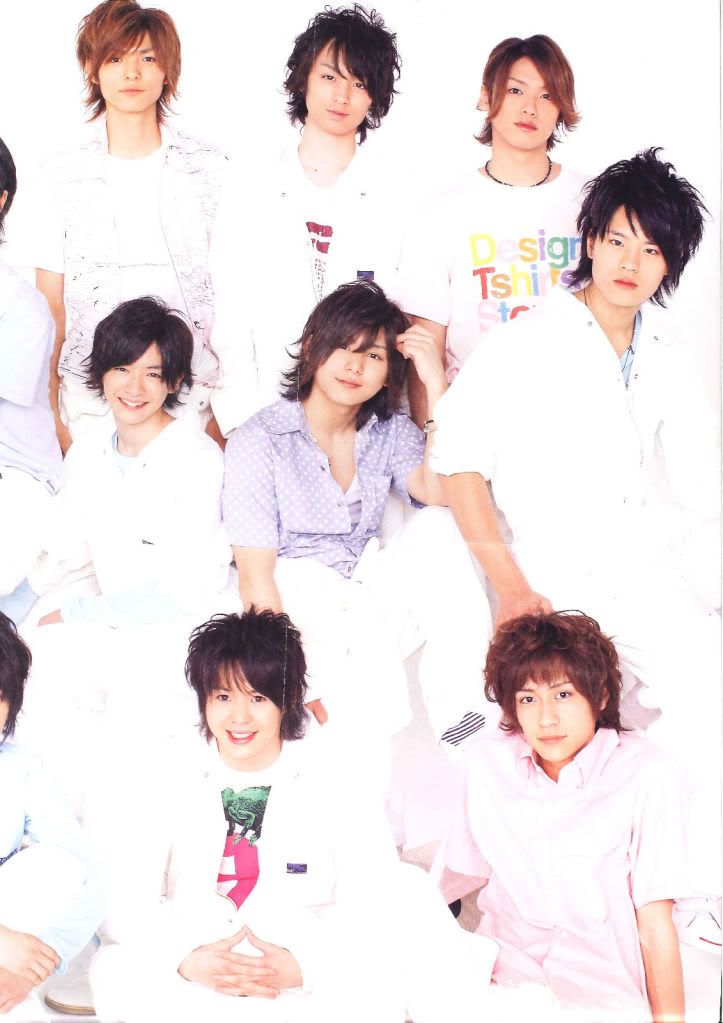 more of them 8D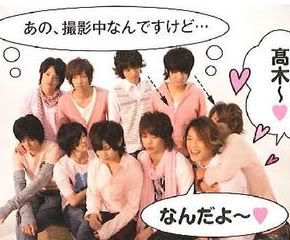 nono, don't switch your attention to the Takabu over there,
we're still talking about YAMACHI here <3
and oh oh oh, THIS.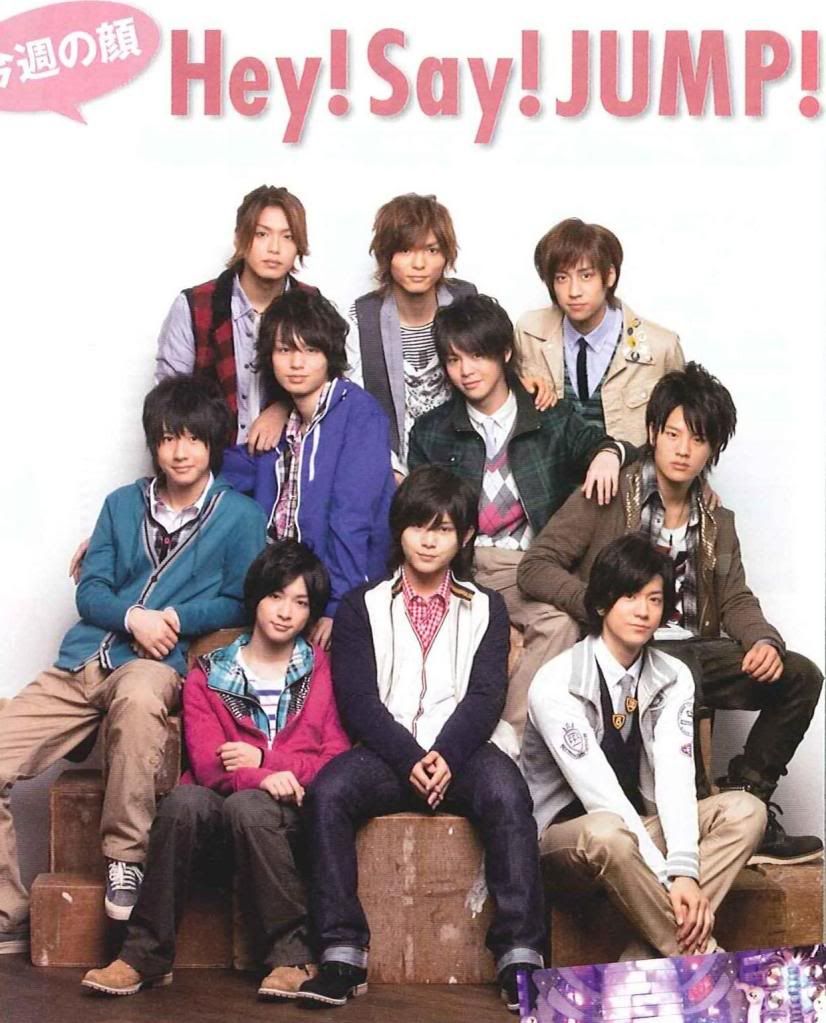 don't just look at how close they are
note their legs, note the shoes THE SHOES
THE SHOES <33
it's like fghak the same type but just different colours omg omg OMGGGGGGG /fails
KAY, NEXT PICTURE lD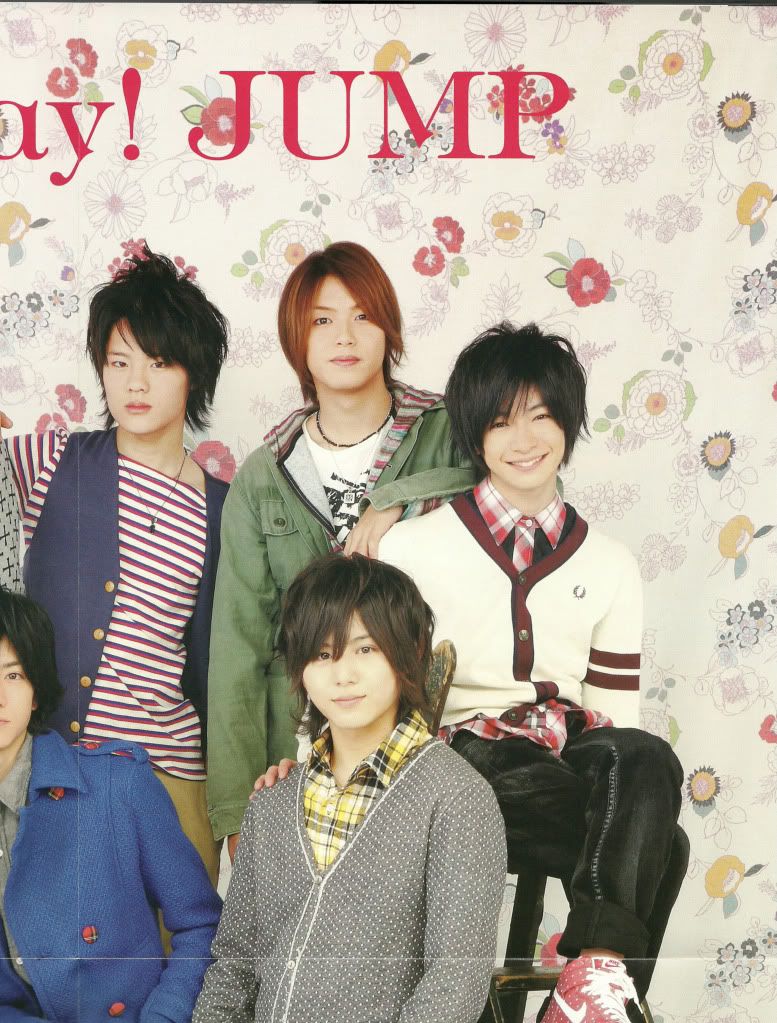 okay, DON'T YOU EVEN DARE TO IGNORE CHINEN'S HAND ON YAMADA'S SHOULDER.
but you may ignore Takaki's hand on Chinen LOL
. I'll emphasize only on that later 8D
biased much? I don't think so lD lolz

OKAY ONCE AGAIN, PLEASE PLEASE FOCUS ON YAMACHI AND IGNORE TAKAKI'S HAND again
it'll only be part of the story later XD (which means I'll maybe repeat the pictures)
OKAYYYY
so we'll let the Yamachi partS pass and skip to the next topic
it's something that I've been noticing for long.
ARIYAMACHI >D
I mean look at this people. THIS.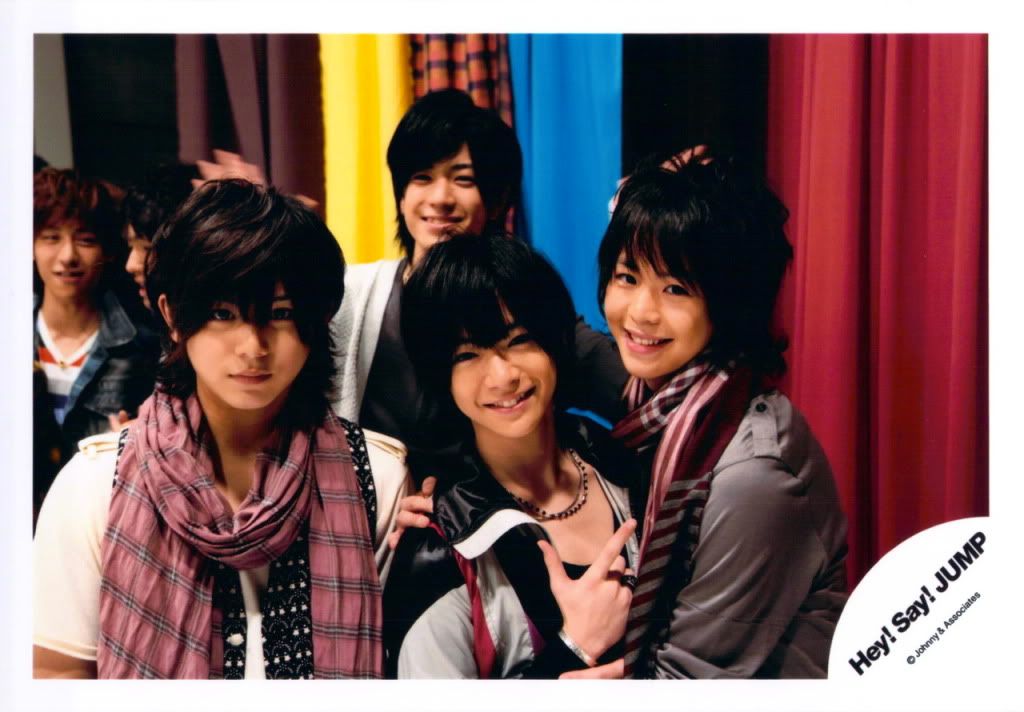 DAIKI AND CHINEN. WHAT ARE YOU GUYS DOING lDb
and look at Yamada's face PFFFTTTTTTTTTT
he's like 'be cool Ryosuke~ be cool~'
XDD
and just recent. the concert thingie. again. this. this. THIS. WHAT IS THIS.
/points at the person who's standing between YAMACHI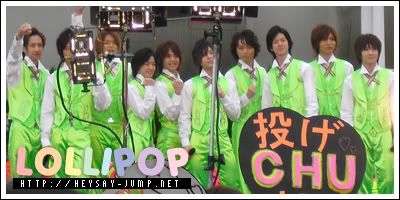 picture credits to : LOLLIPOP♥
DAIKI, basically, I love you A LOT but this is just fgdshagfha YAMACHIII ;3;
oh well, I've decided to
sort of
forgive you
this time
cause there's one more person who's much more UNFORGIVABLE >D
Note the hands people. YAMADA'S AND CHINEN'S HANDS ARE SUPPOSED TO BE TOGETHER BUT FGSHKA WHAT IS THAT THING DOING THEREEEEE >D
and have a look at this.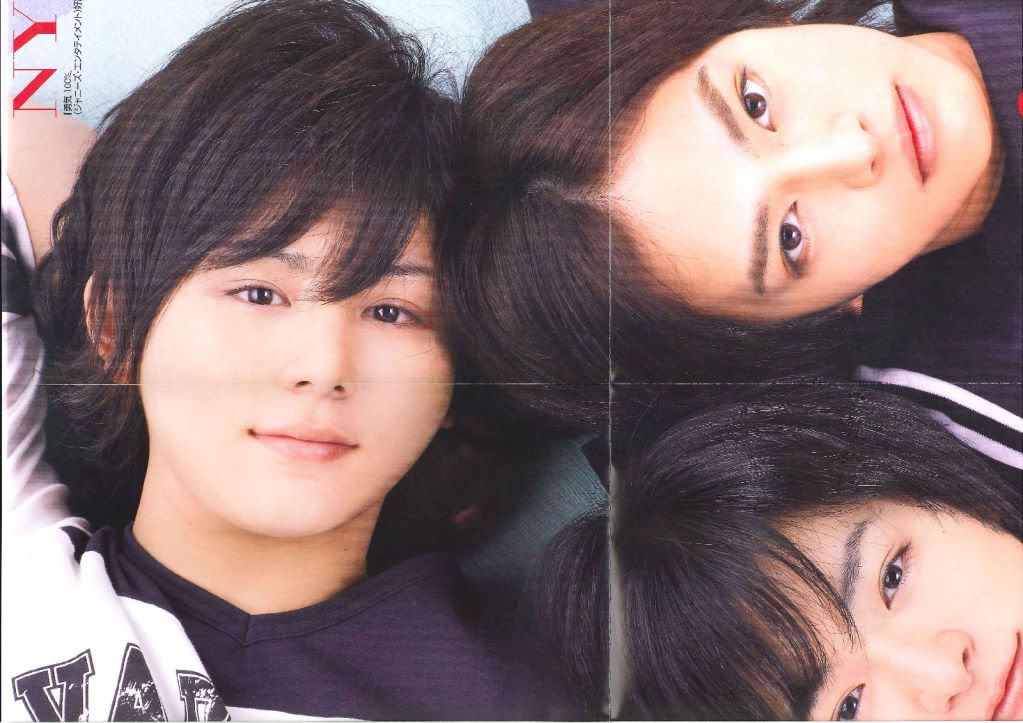 okay, so maybe Yuma's
head
HAIR is like closer to Yamada's BUT WHO CARES? >D
CHINEN'S HEAD IS LIKE. STICKING ON YAMADA'S SHOULDER. HA. lD /wins
and oh lala oh lala~ Who's Chinen leaning on?
hint hint, a person in DARK PINK shirt <33
and OH LALA OH LALA WHO'S LEANING ON YAMADA??? XDD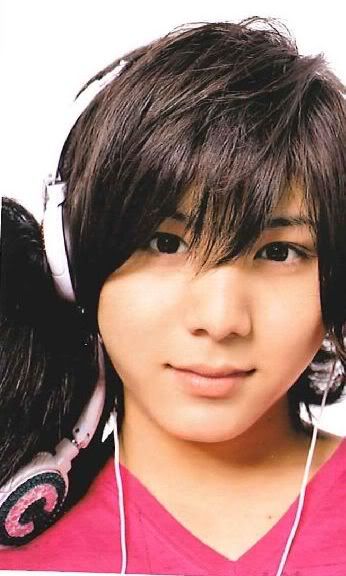 BIG BIG HINT! THERE'S AN INITIAL 'C' ON THE HEAD PHONEEEE
and OH LOOK. Yamada is wearing dark pink clothes. Such coincidence~ XDDD
okay, I guess I dont have to talk much about it anymore XD
if you can't see it, I'm gonna stab you with a pen >D
next next
Look at Yamada's hand. erm. RIGHT HAND!
yes, the one on CHINENNN <333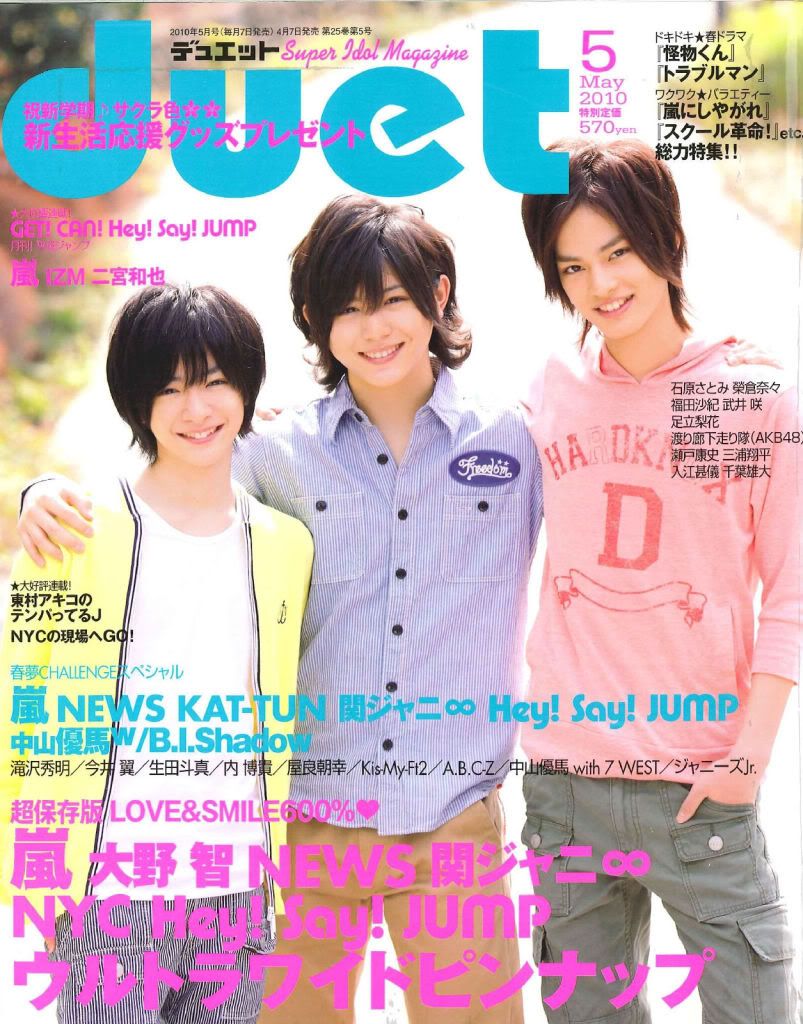 I decided not to crop this so that you'll be able to see how Yamada is slighly leaning against Chinen. THEY HAVE CLOSER GAP lDb
and DID ANYONE NOTICED THAT YAMACHI LOOK SO ALIKE IN THIS PHOTO? or isit just me? hmmm :/
and guess what?
I found that YAMACHI gets jealous easily and likes to make each other jealous as well ♪ lol
it's pretty simple
as a habit, Chinen starts flirting with Yuma and of course Yamada witnesses everything. LOOK AT HIS FACE, LOOK AT HIS EYES, LOOK AT HIS SMILE lD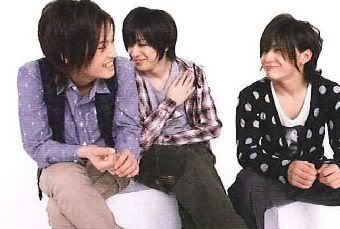 and of course, Yamada tries to pretend to be alright by acting NATURALLY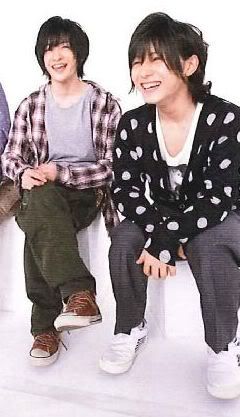 but he failed failed failed when his eyes were showing sign like 'flirt with me, Chinen, me me me' XDD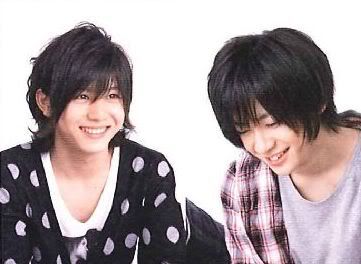 but Chinen doesn't seem to notice it. aww.
and so, Yamada starts trying to get closer to Chinen as plan A,

yet, he comes out with a better plan after that,

**people, please note that how Chinen is possessively crossing his arm over Yamada's shoulders gdhfak /lovessss <333
the smirk the smirk THE SMIRK ON YAMADA'S FACE SHOWS IT ALL XDD
just a simple move will do
a simple move as in TOUCHING YUMA XD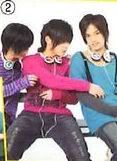 and whoala~ Chinen's already trying to pull Yamada back, stopping him XDD
Yamada's action was as easy as that, and Chinen is not going to let go of Yamada again
yea right, Yuma's
head
HAIR (lol, again) is only A FEW MORE MILLIMITRES to Yamada's shoulder BUT
CHINEN'S WHOLE HEAD IS LIKE PLACING ON YAMADA'S SHOULDER AND NECK AND THE HAND PEOPLE, LOOK AT WHERE CHINEN'S HAND IS. TAKE THAT YUMA >D
and as he said,
NOT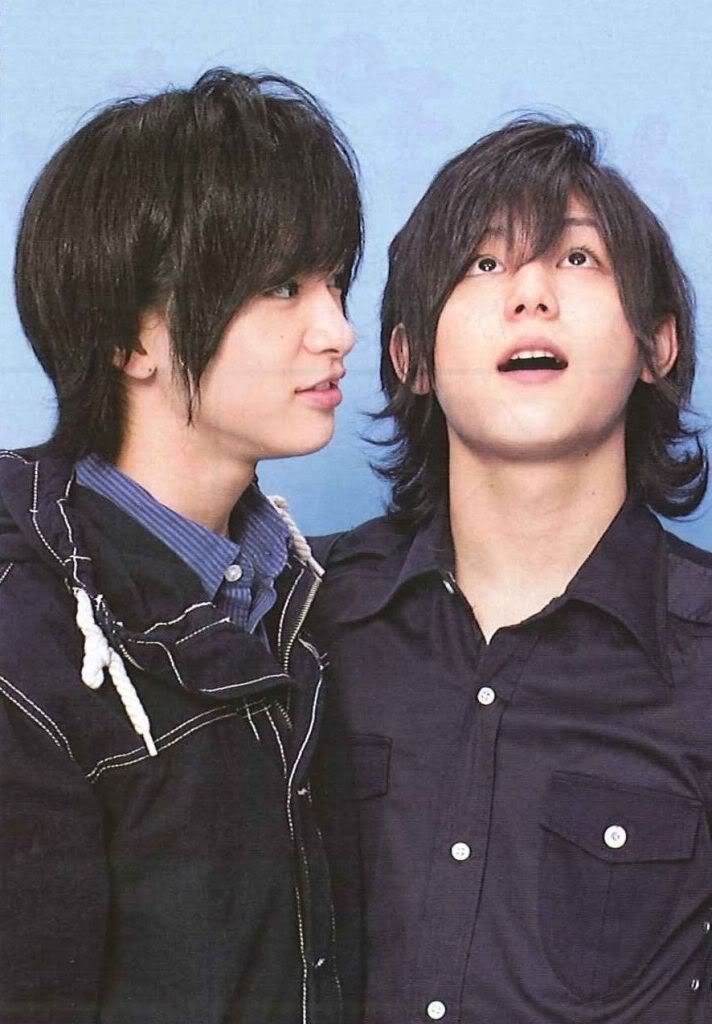 GOING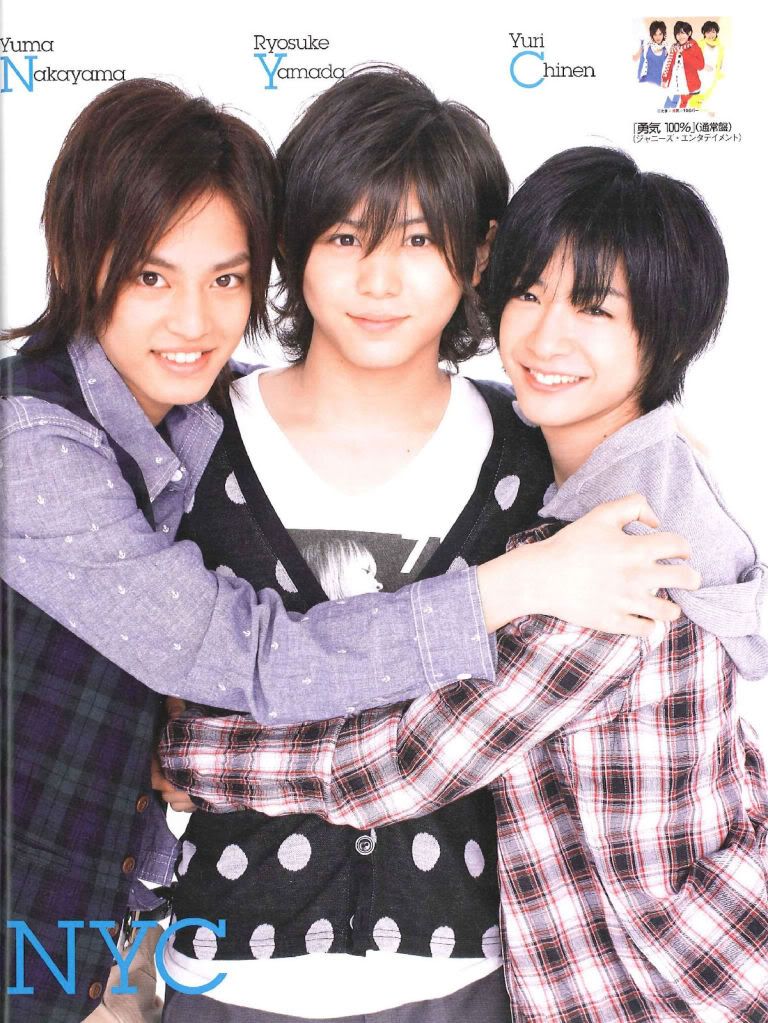 TO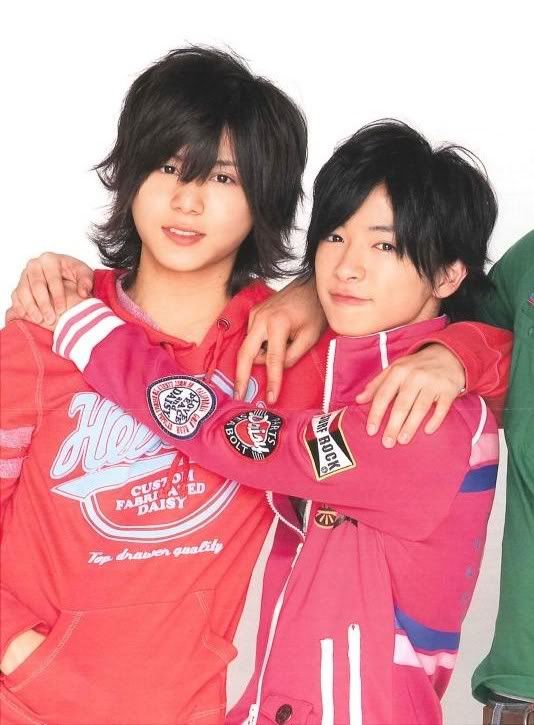 LET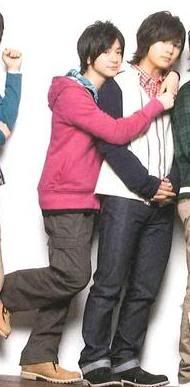 GO

Yamada's plan was going on successfully until something happened.
YES. HERE IS WHERE TAKAKI COMES IN.
as stated above,
Takaki's hand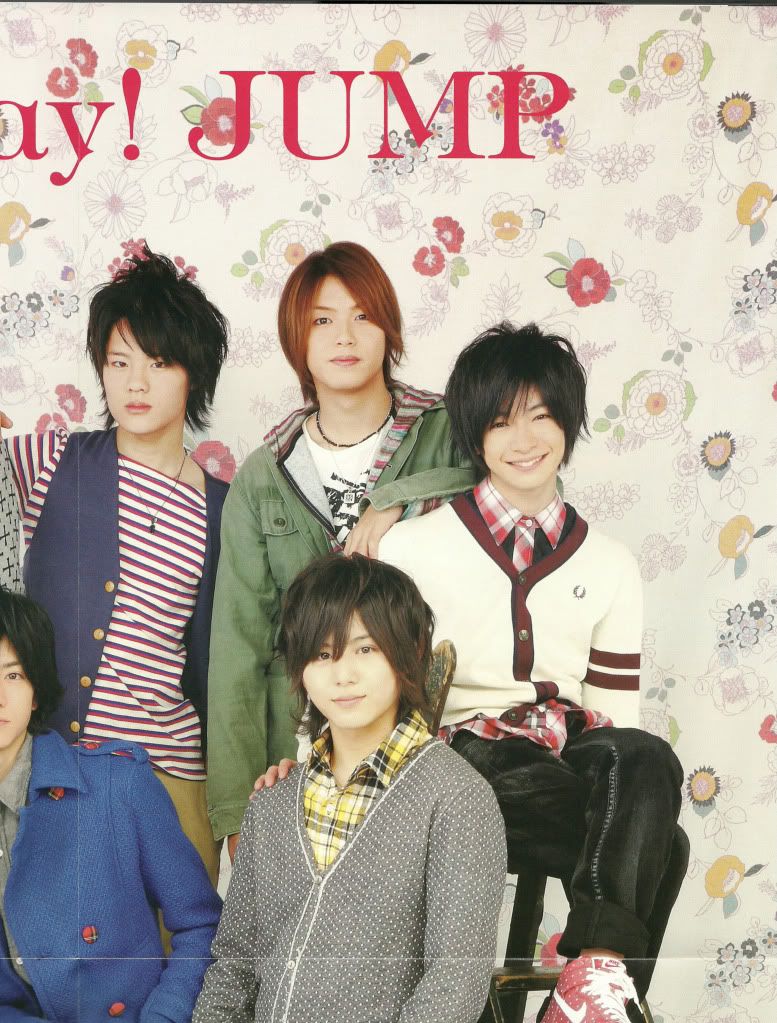 and more of Takaki's hand

and it's Yamada's turn to hold on tight to Chinen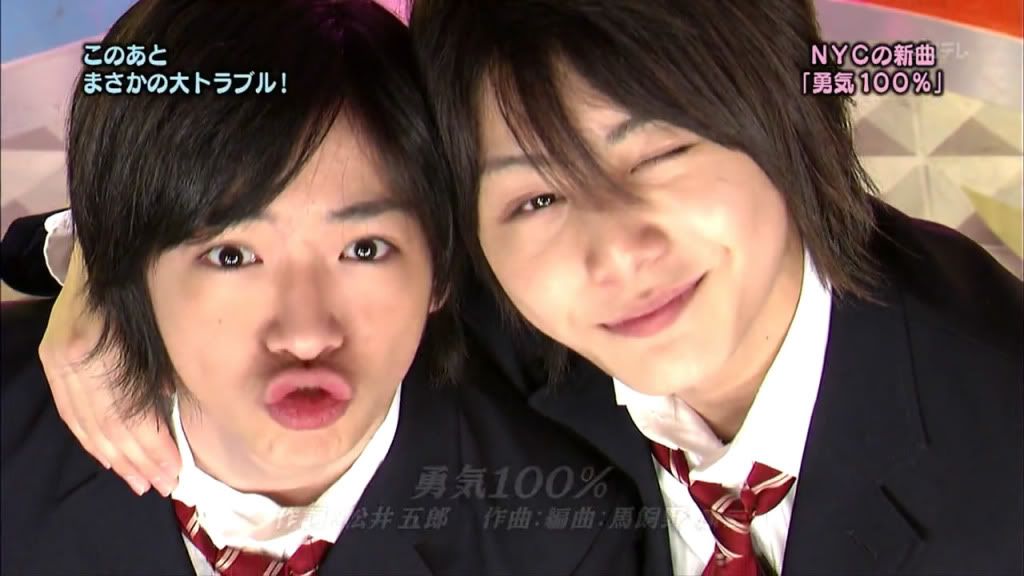 not letting go means NOT LETTING GO >D how possessive of Yamada. Awwwwww XDD
In the end, everything turns out well and YAMACHI LIVES HAPPILY EVER AFTERRR <333
Oh yes, I cropped Yuma away in this picture so that it looks better. Really. Come on people, you know you agree with me lD
YAMACHI MEANS YAMACHI ONLY >D
so basically, that's the end of the story but there's still something that I wanted to share with everyone~
YAMACHI'S SECRET MOMENT DURING THE PHOTOSHOOT WHICH YUMA DID NOT EVEN NOTICED lDa
(I NEED SOMEONE TO TRANSLATE THE FIRST PICTURE FOR ME FGSHKFGSHKDA XDDD)
and when they're taking the picture of 3 persons hugging together
CHINEN WAS HAPPILY HUGGING YAMADA AS HARD AS HE COULD while the other two just sweat LOLOL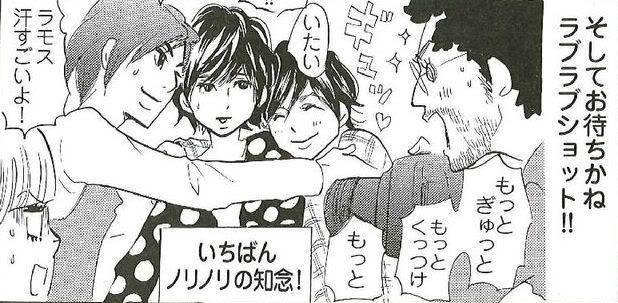 Yamada was even saying that it's getting painful LOL OH CHINEN lD
A simply adorable Chinen which I wanted to randomly insert it into this post no matter what /smacked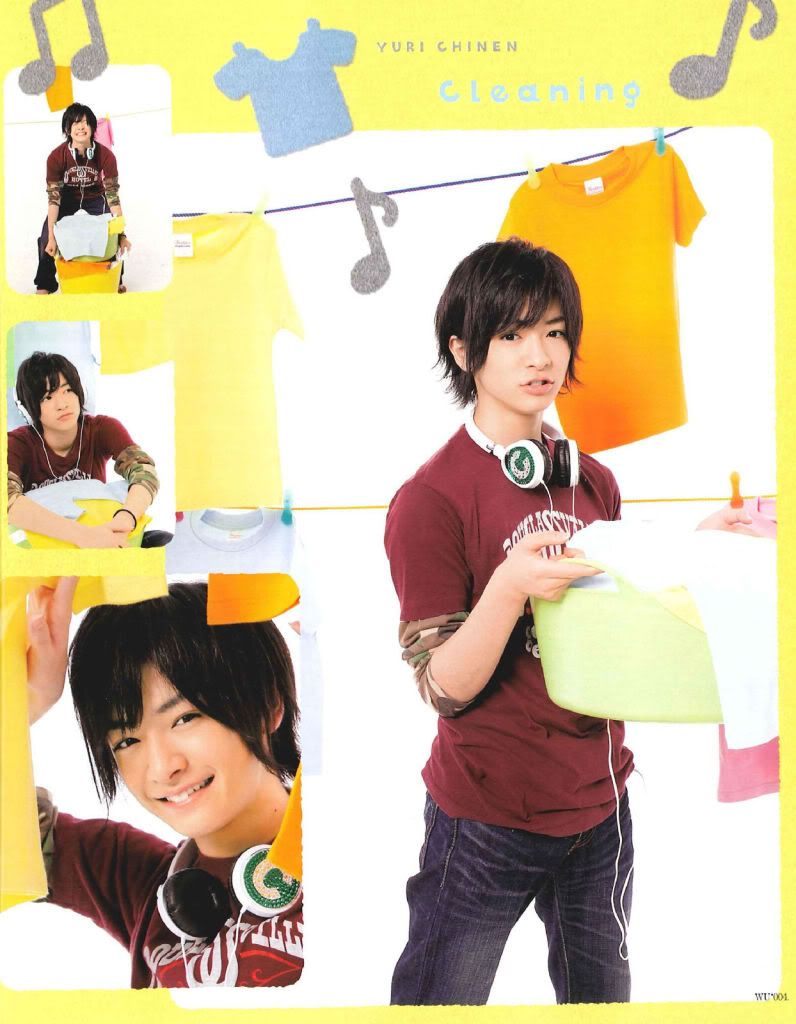 and to make things up,
a bonus to everyone (which everyone had already seen it before LOLOL /fails)
Good day people, hope that you enjoyed this post of mine :)
and oh, biased? Nahhhh, I still don't think so XD
will be posting on Yamachi community tmr. I'm going to sleep now. Night people :)

POSTED! XD
All pictures credit to rightful and awesome owners out there :D
.
Current Mood:
sleepy
Current Music: nonono