I don't know if you guys were expecting this, but yes, I am going to have another rant.
About the new mags of course ♥
there're lots of things that I wanted to rant abuot earlier, but I couldn't seem to find the sources now, so I'll just start with the new one XDD
IMAGE HEAVY YO.
Firstly, I'll start with a more general one :)
♥♥♥♥♥♥♥♥
okay, sorry about that XD
NOW GUYS. LOOK AT THE SEAT.
WHY IS THIS HAPPENINGGGGG????? ;____________________;
DAIKI WHY ARE YOU INTERRUPTIG
MY
YAMACHIIII ;3;
Yamada was supposed to be sitting wit Chinennn. Why people whyyy
I'm impressed about JUMP.
They are growing well :D and I almost failed to recognize them in this photo <3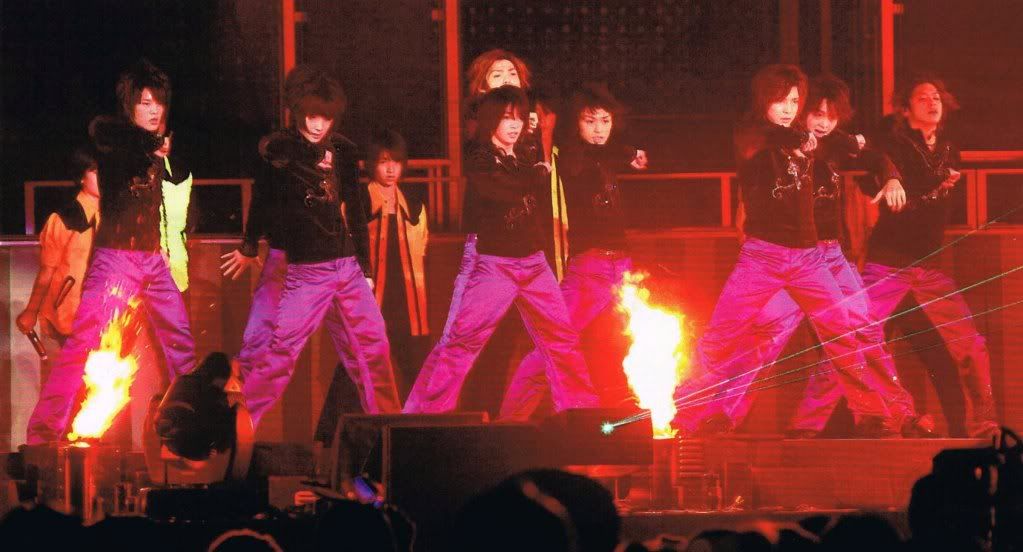 seriously, they looked... different O__O
and I guessed it's a good thing since there's no way that they'll stay as little boys forever,
think about it, Chinen is already 17. Unbelievable, right? :)
continue with the rant,
CHINEN FANBOYING HIS OHNO-KUN TO KEITO
and the english boy decided to ignore him LOLOL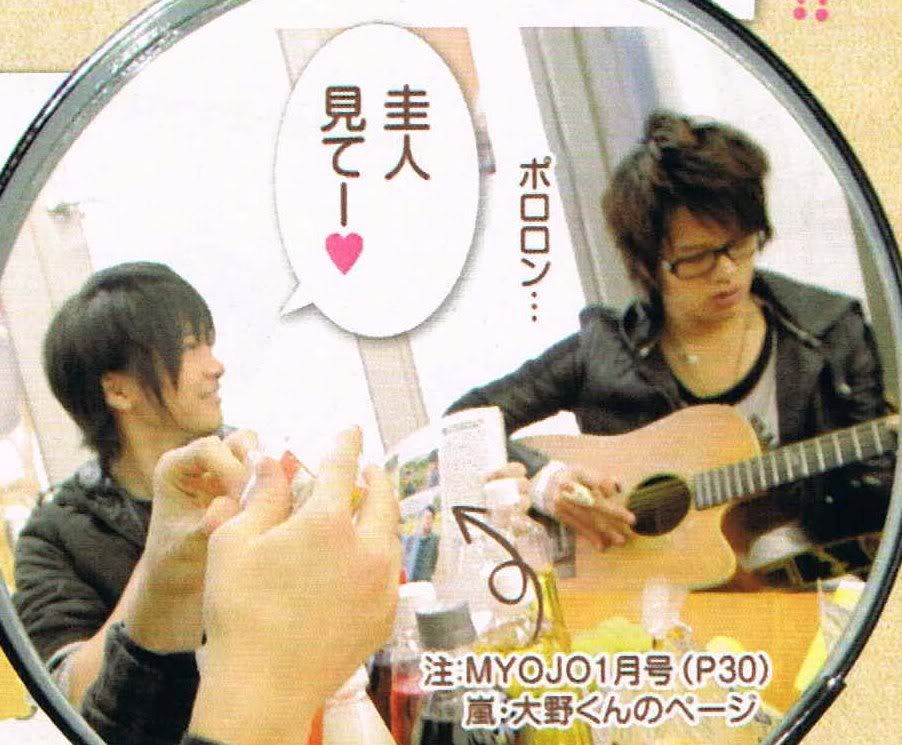 Look at the magazine he's holding.
OHNO-KUN XD
and LOLOL you know there's nothing else I can rant but YAMACHI
but you know, I can't believe this myself.
I CANT BELIEVE THAT I ACTUALLY SPOTTED T
AKAYAMA fgdhakg ;_________________;
YAMADA WHAT ARE YOU DOING ;____;
and CHINEN IS SHOCKED.
HE CAN'T BELIEVE IT TOO. poor Chinen ;3;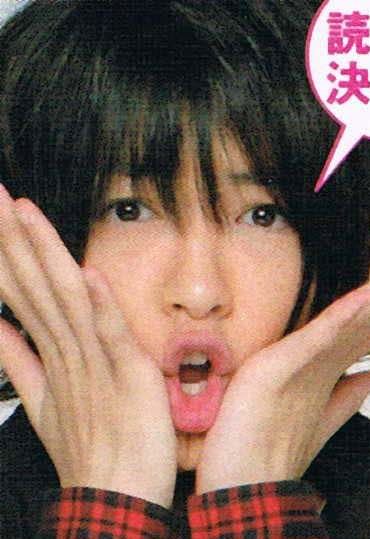 THUS, Chinen decided to make Yamachan jealous as well,
BY FLIRTING WITH DAICHAN.

daiki, how many times do I have to tell you, LEAVE YAMACHI ALONE >D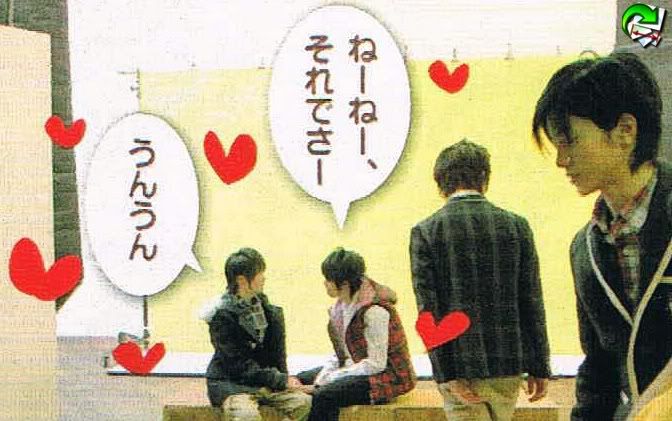 WHATS WITH ALL THOSE HEARTS >Db
Yamada was obviously NOT happy about that XDD
and he was trying his best to sneak behind them yo~
look at him, trying to act as he don't care by sitting behind of them not-so-naturally XDDD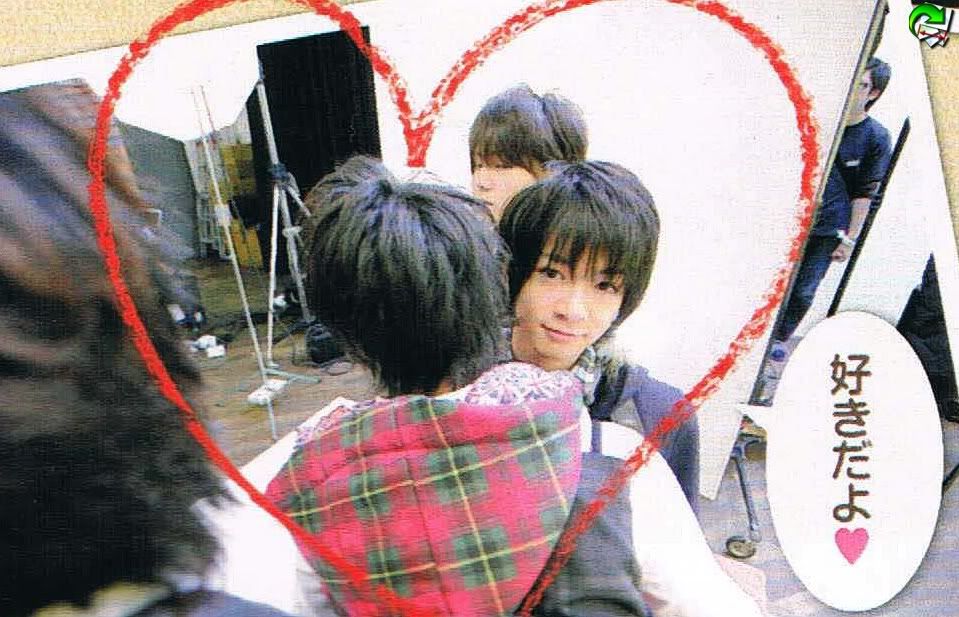 oh Yamada, you failed horribly in THIS acting XD
and CHINEN YOU LITTLE DEVIL
he's even looking at the screen!!! OBVIOUSLY, this is what he planned to make Yamada jealous. Oh Chinen.
NOT lying. Look at the picture again and look at Yamada's eyes. HE IS PEEKING ON THEM ♥
HE IS. and don't you argue with me here lD
but LOL it seems that Chinen's plan was a success as Yamada was totally pissed off :P
Look at how Yamada
POSSESSIVELY
trying to push Daiki away from Chinen to remind Daiki that CHINEN BELONGS TO HIM lDv
YAMADA DOESN'T LOOK HAPPY. NOT AT ALL.
and of course, Daiki was squeezed to stand behind when they're photoshooting,
poor Daiki, but I CAN'T HELP IT SINCE IT'S YAMACHI XD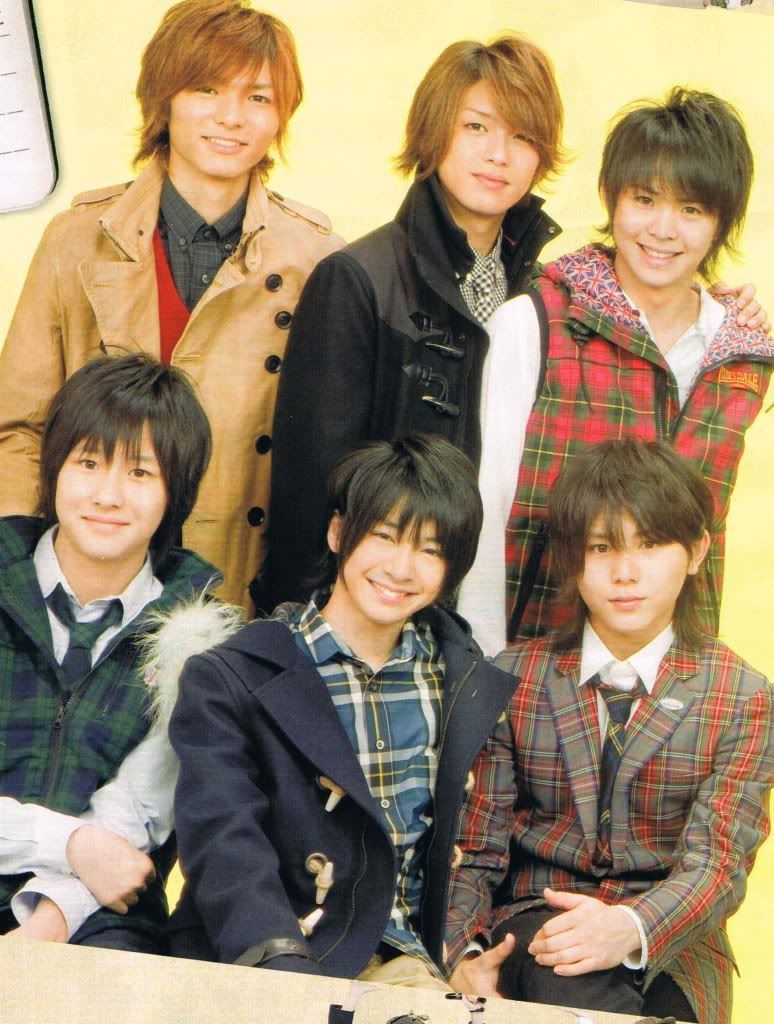 BOTH YAMACHI ARE HAPPY AGAIN and LOOK HOW CLOSE THEY ARE TO EACH OTHER
AWWWWWWWWWWWWWWWWW♥ ♥ ♥ ♥ ♥ ♥ ♥ ♥ ♥ ♥ ♥ ♥ ♥ ♥
and lol, look at how our cute little Daichan trying his best to make himself looks a bit taller XDD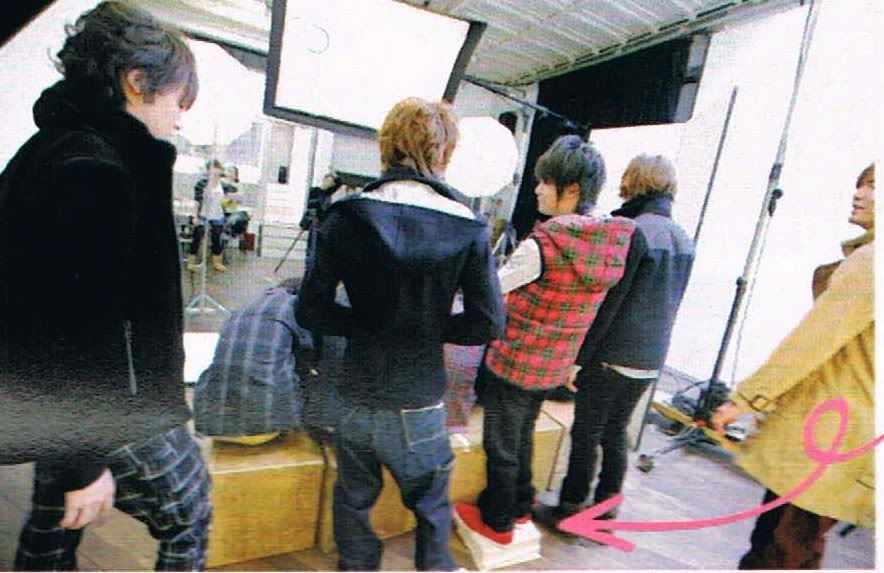 aside of that...
LOOK AT WHAT YAMADA IS DOING FHSHFSHKFSD
GAHDGA YAMACHANNNNNN FHSFJHAKDA BAAAAAAA
AAAAAAA
XDDDDDDDDD
OMGOMOGMGGGGGGGGGGGGGGGGG
THIS IS LOVE LOVE LOVEEEEEEEEEEEE ♥ ♥ ♥ ♥
and peace! XD
OH one important thing...
something better than that,
CHINEN WHAT ARE YOU DOING FHSJSFBKASHDBA THE CAMERA IS THERE C
HINENNNNN FHKAGDFGJADGAGDJGA
and LOL
YAMADA IS EYEING AT CHINEN SO CONSTANTLY T
HAT CHINEN COULDN'T HELP BUT TO LOOK BAC
K XD
YAMADA WHAT ARE YOU LOOKING AT lD
the lover's stare ♥♥♥ although the situation was a little dangerous LOL
if only Yuto wasn't there... TSK! /SHOT XD
Today's rant wasn't that long but I hope that you guys enjoyed it :D
let me end this with another YAMACHI pic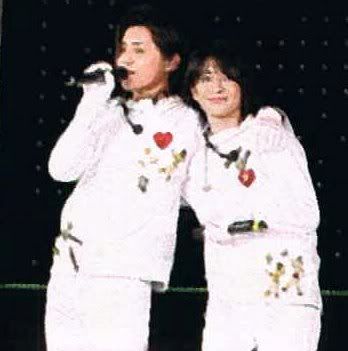 ♥♥♥♥
YAMACHI FTW! <33
Current Mood:
happy
Current Music: not really XD